Open Science at CEITEC MU
The CEITEC MU supports high-quality research and is committed to supporting to ensuring that this investment leads to maximum social and economic return. The CEITEC MU supports the principle of openness to the whole of the research process ranging from research outputs to underlying data as the most effective way in which they can be publicly and freely available to and (re)usable by other researchers and the general public. For this purpose, the CEITEC MU has defined the following action plan to implement the open science principles.
The Action Plan 2022-2023 of Implementation of Open Science principles at CEITEC MU was created as deliverable D6.4 'Action Plans to embed Open Science' of the ORION project.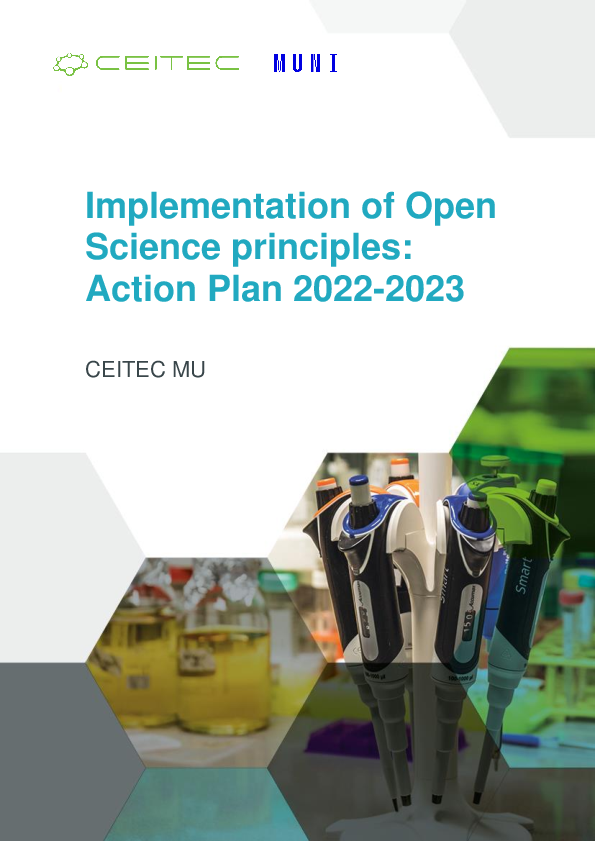 ​

General Information




Pavla Foltynová, Ph.D.

Research and Development Manager

Research and Innovations Support Department

Email : pavla.foltynova@ceitec.muni.cz






Research Data Management




Daniela Tršová, Ph.D.

Business Development Manager

​Research and Innovations Support Department

Email : daniela.trsova@ceitec.muni.cz





CEITEC Masaryk University
Kamenice 753/5
625 00 Brno